12. december 2014
The Transformation of European Airpower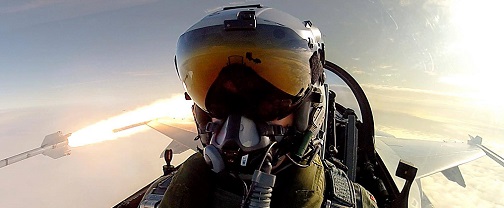 Denmark will buy new fighter aircraft in 2015. This is stated in the 2014-17 Defense Agreement. The Danish Parliament will accordingly need to allocate funds in the range of 20 to 30 billion Danish kroner to replace the Royal Danish Air Force's fleet of aging F-16 fighter jets. This will be the largest defence procurement program in a generation and it will have longterm effects on Danish military capabilities as well as the procurement plans and opportunities of the Danish Armed Forces.
Substantial effort is currently being put into deliberating and preparing a comprehensive platform for making the final decision. A dedicated "New Combat Aircraft Program Office" within the Ministry of Defence is conducting analyses of the strategic, military, economic, and industrial issues inherent in the choice between the three competitor aircraft. These will inform members of Parliament as they choose the number and type of replacement aircraft. This decision, in turn, will determine the general capabilities and shape of the Royal Danish Air Force (RDAF) for the next 40 years.
Denmark is not alone in making such significant decisions at this time. The United States, Canada, the United Kingdom, France, the Netherlands, Norway, and Sweden have faced similar requirements and have recently made, or will soon make, similar decisions. To support political deliberation, Centre for Military Studies, hosted a symposium on November 13 at Kastellet with the purpose of discussing the experiences of these other countries in the process of transforming airpower.
This booklet contains synopses of the arguments made by the speakers at the symposium, including those who were unable to make their presentations in person. Click here to see more. In addition the presentations from the symposium are also available for download in the box to the right.
Corrections
Col. Bruno Mignot is a contributing author to the book, Les Drones, Passé, Présent et Avenir-Approche Globale, Ouvrage Collectif (2013), not an editor as stated in the symposium booklet. We apologize for the imprecision.