Symposium: Integrating Innovative Airpower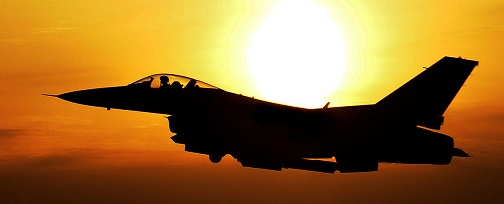 There have been four key trends in airpower since the turn of the millennium.  First, the air forces of many small and medium powers have engaged in expeditionary operations outside of their immediate region for the first time.  Second, they have done so in a coalition context that has pushed them to modernize their existing capabilities, become more familiar with new mission types, work out new concepts of operations, and better integrate with the forces of partners and Allies.  Third, these air forces have faced financial constraints driven by the costs of operations and the defence budget cuts following the financial crisis of 2008.  Finally, they have faced the need to recapitalize their combat air fleets. 
Our previous symposium in November 2014 addressed these issues in the context of how the air forces of the United Kingdom, France, the Netherlands, Norway, Sweden, and Denmark had transformed after the Cold War.  On 17 April 2015 we will address them again in another context. Denmark will soon integrate new combat jets into its military. The symposium will feature the release of CMS's report on the lessons to be learned from Denmark's 40 years of experience with the F-16.  It can be accessed here.
Turning to the future, the speakers at the symposium will discuss how medium and small air forces such as those of Denmark, Australia, the UK, and the USMC can use new airpower capabilities to generate innovative concepts of operation that increase joint combat power to address regional and global security issues in the coming years.
Program
8:30-9:00 Registration & Coffee
9:00-9:30 Welcome & Opening Remarks: Dr. Gary Schaub, Jr. (CMS) & 
               AVM (ret) John Blackburn (Royal Australian Air Force, Williams Foundation)
9:30-11:00: Danish Air Power
Dr. Peter Viggo Jakobsen (Royal Danish Defence College)
Dr. Gary Schaub, Jr. (Centre for Military Studies)
Colonel Anders Rex (Royal Danish Air Force)
11:00-11:15: Coffee break
11:20-13:00: Integrating 5th Generation Capabilities
Group Captain Paul Godfrey (Royal Air Force)
Lieutenant Colonel David "Chip" Berke (US Marine Corps)
Air Vice Marshal (ret) John Blackburn (Royal Australian Air Force, Williams Foundation)
13:10-14:00: Lunch
14:10-15:20: Multilateral Cooperation
Air Commodore Dré Kraak (Royal Netherlands Air Force)
Colonel Bernard Willi (US Air Force, NATO Joint Air Power Competency Centre)
15:20-15:40: Coffee break
15:45-16:55: Future of Air Power
Dr. Robbin Laird (USAF Association Mitchell Institute, Second Line of Defense)
Mr. Ed Timperlake (former Director, Technology Assessment, International Technology Security (Office of the Secretary of Defense))
17:00-17:30: Closing Remarks. Dr. Gary Schaub, Jr. (CMS) & AVM (ret) John Blackburn (Royal Austrialian Air Force, Williams Foundation)
17:30-19:00: Reception
Please register by sending an e-mail to Laura Schousboe at lhs@ifs.ku.dk no later than Tuesday, April 14.
***
Want to learn more?
This symposium was preceded by two conferences held in November 2014.
At the symposium "The Transformation of American, Canadian and Danish Airpower" on November 12 we discussed how Western airpower has transformed the way that the West uses military power, enabling intervention in conflicts such as those against IS in Iraq and Syria where the use of ground forces would be politically difficult. How have the air forces of the United States, Canada, and Denmark transformed themselves over the past quarter century to enable such interventions?
At the symposium "The Transformation of European Airpower", on November 13, we discussed the experiences of other countries in the process of transforming airpower, in order to support political deliberation in relation to the replacement of the Danish aging F-16 fleet . Click on the title to explore the online resources and more.
***
Dr. Robbin Laird has produced a Second Line of Defense special report from the symposium. The report is available for download at the Second Line of Defense website here. 
Video presentations
Click on the image to watch the presentation.
1. Opening Remarks by Dr. Gary Schaub and AVM (ret) John Blackburn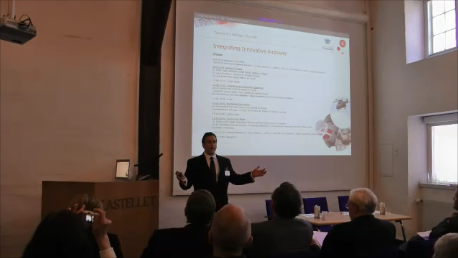 2. Dr. Peter Viggo Jakobsen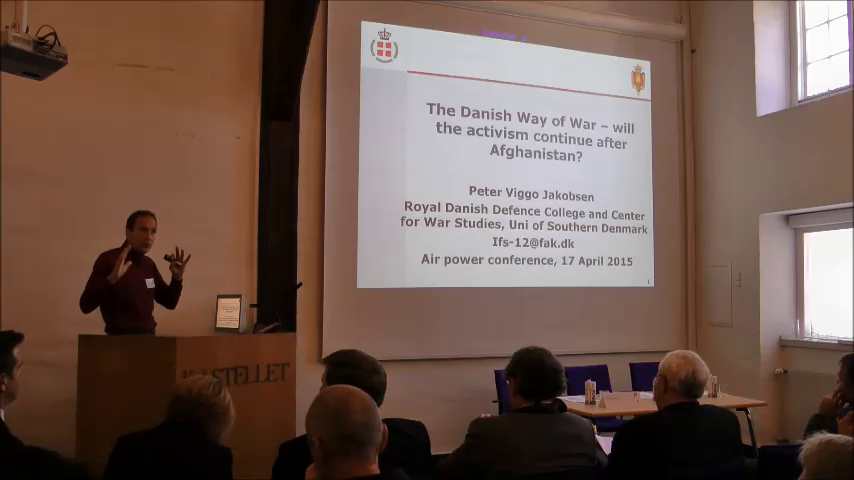 3. Dr. Gary Schaub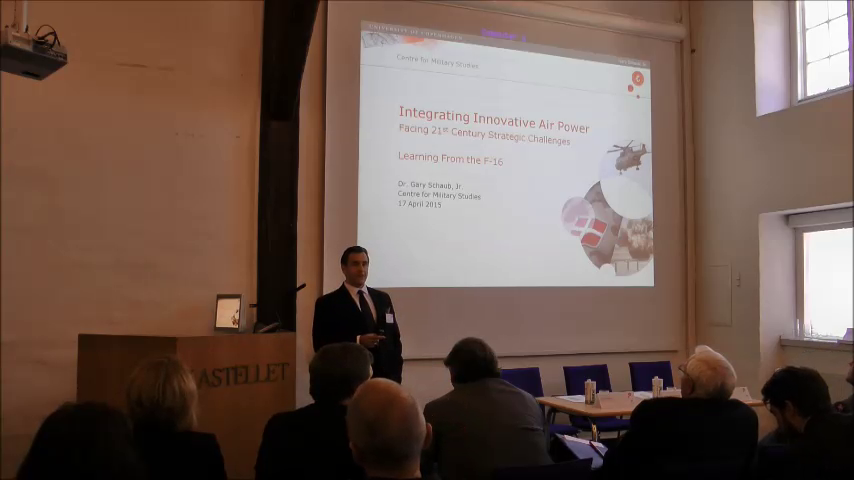 4. Col Anders Rex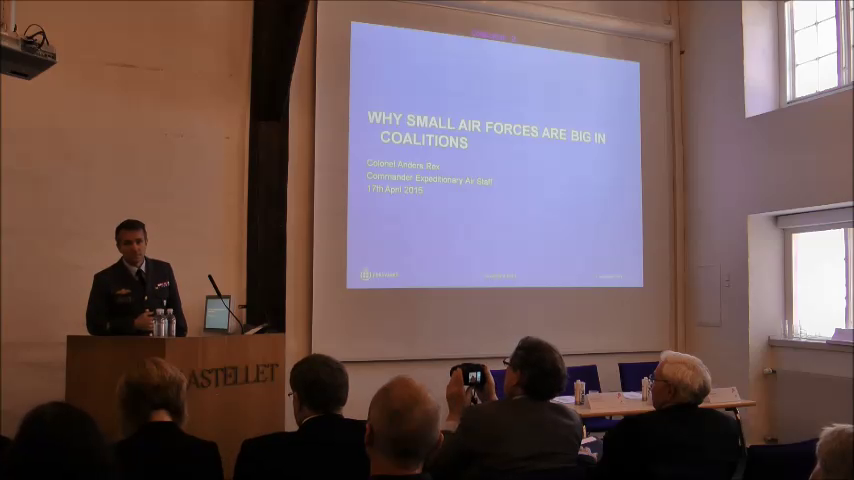 6. Gp Capt Paul Godfrey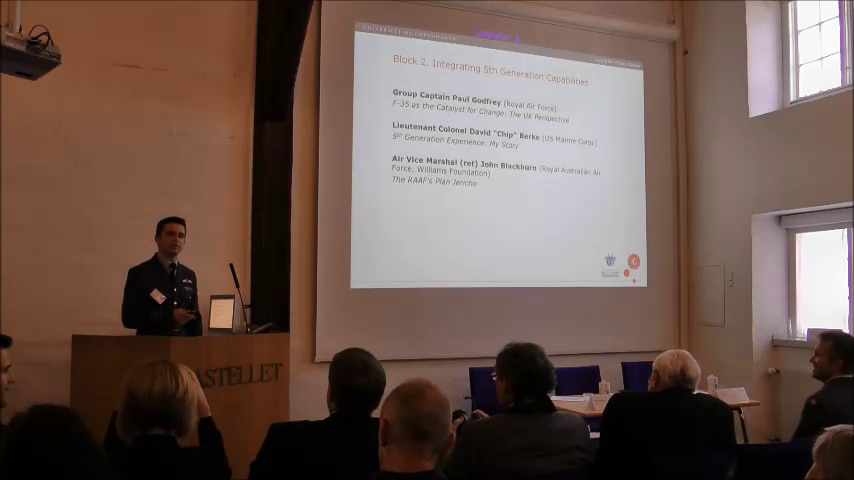 7. Lt Col David "Chip" Berke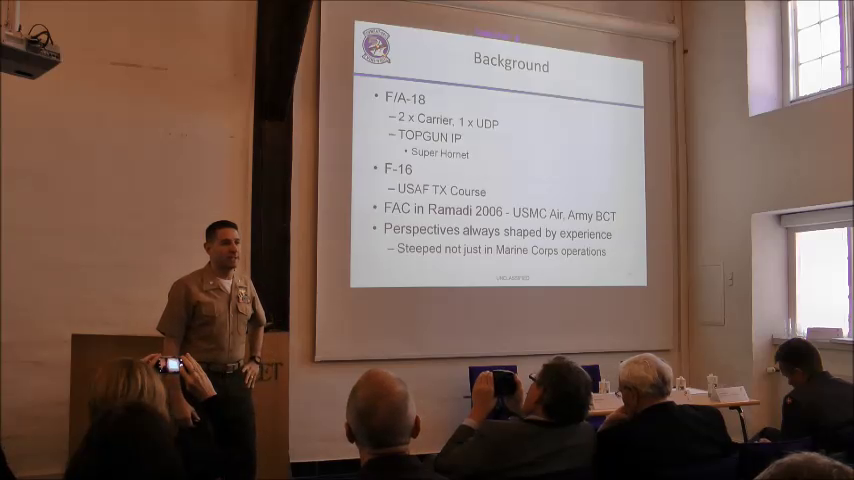 8. AVM (ret) John Blackburn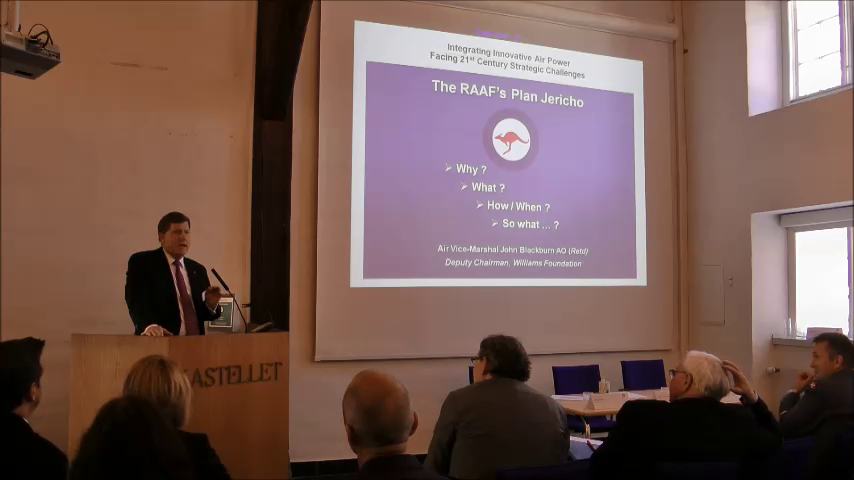 11. Col Bernard Willi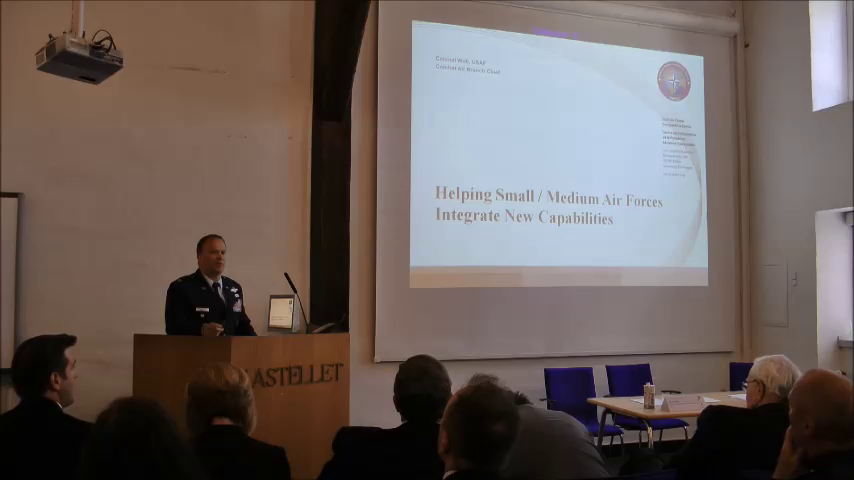 13. Dr. Robbin Laird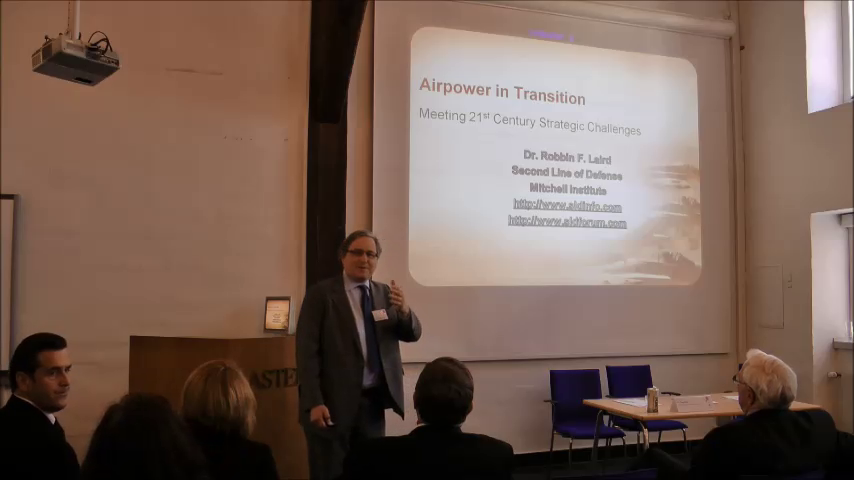 14. Mr. Ed Timperlake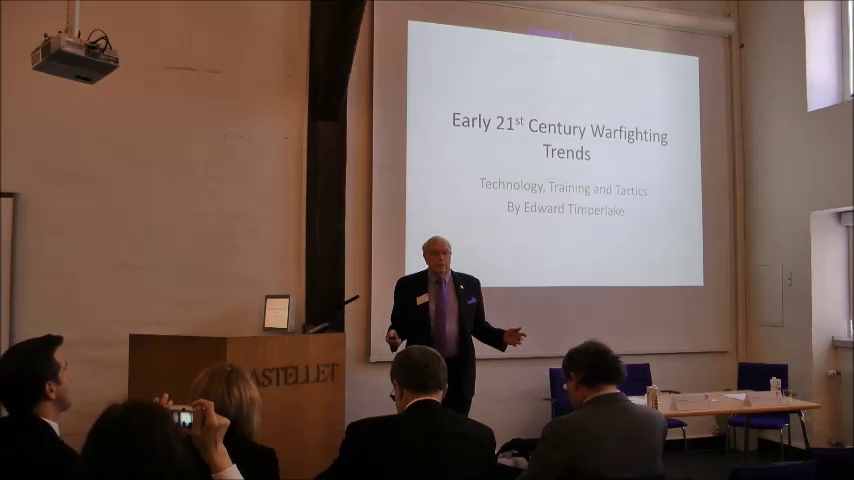 16. Closing Remarks