Lex Ferenda: Conversations About Law and War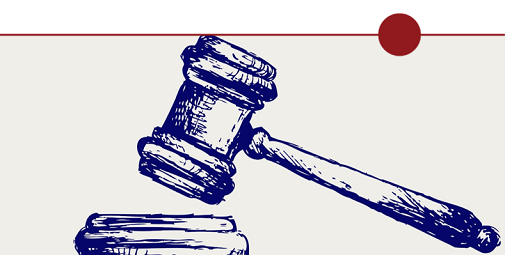 How does international law affect the conduct of military operations? What are the current challenges to international law? And what role should international law play in the future?
In this podcast "Lex Ferenda: Conversations About Law and War" Professor of International Law and Security at CMS, Kevin Jon Heller, discusses these themes with prominent experts in international law, including civil servants and legal advisors serving national governments, international organisations and NGOs.
On this episode Kevin is talking with Prof. Anna Dolidze. Dolidze is a Georgian attorney, professor of international law and government official, and a speaker and writer on international law and human right. In May 2015 Dolidze was appointed as Deputy Minister of Defence for Republic of Georgia, overseeing the areas of education, social benefits and rehabilitation of wounded warriors. Dolidze was in 2016 appointed as the Parliamentary Secretary of the President of Georgia and in 2018 the President of Georgia appointed Dolidze to the High Council of Justice. In 2020 Anna Dolidze founded the civil movement "For the People". Released 10 February 2023.
On today's podcast Kevin is talking with Andrew Cayley. Andrew Cayley is Chief Inspector of the Crown Prosecution Inspectorate. He was the Director of Service Prosecutions from 2013 to 2020. From 2009 to 2013 he was the United Nations Chief International Co-Prosecutor of the Extraordinary Chambers in the Courts of Cambodia, the Khmer Rouge Tribunal. From 1995 to 2007, he was Prosecuting Council and Senior Prosecuting Counsel at the International Criminal Tribunal for the former Yugoslavia (ICTY) and the International Criminal Court (ICC). Released 12 October 2022.
 
On the first episode of the podcast Kevin is talking with Harold Koh. Harold Koh is Sterling Professor of International Law and former Dean (2004-09) at Yale Law School, where he has taught since 1985. He has served under four US presidents, as Senior Advisor (2021-present) and Legal Adviser to the US Secretary of State (2009-2013), Assistant Secretary of State for Democracy, Human Rights and Labor (1998-2001), and Attorney-Adviser at the US Department of Justice (1983-1985). Released 12 October 2022.
Speakers Ep. 3
Guest: Anna Dolidze
(Professor of International Law)
Host: Kevin Jon Heller
(The Centre for Military Studies)
Speakers Ep.2
Guest: Andrew Cayley
(Chief Inspector of the Crown Prosecution Inspectorate)
Host: Kevin Jon Heller
(The Centre for Military Studies)
Speakers Ep.1
Guest: Harold Koh
(Yale Law School)
Host: Kevin Jon Heller
(The Centre for Military Studies)