7 June 2018
High Profiled American Delegation Discussed the Framework for Danish Defense Policy
Centre for Military Studies hosted a roundtable session, where representatives from leading think tanks and central staff from the American Congress discussed the conditions and framework for Danish defense and security policy in the years to come.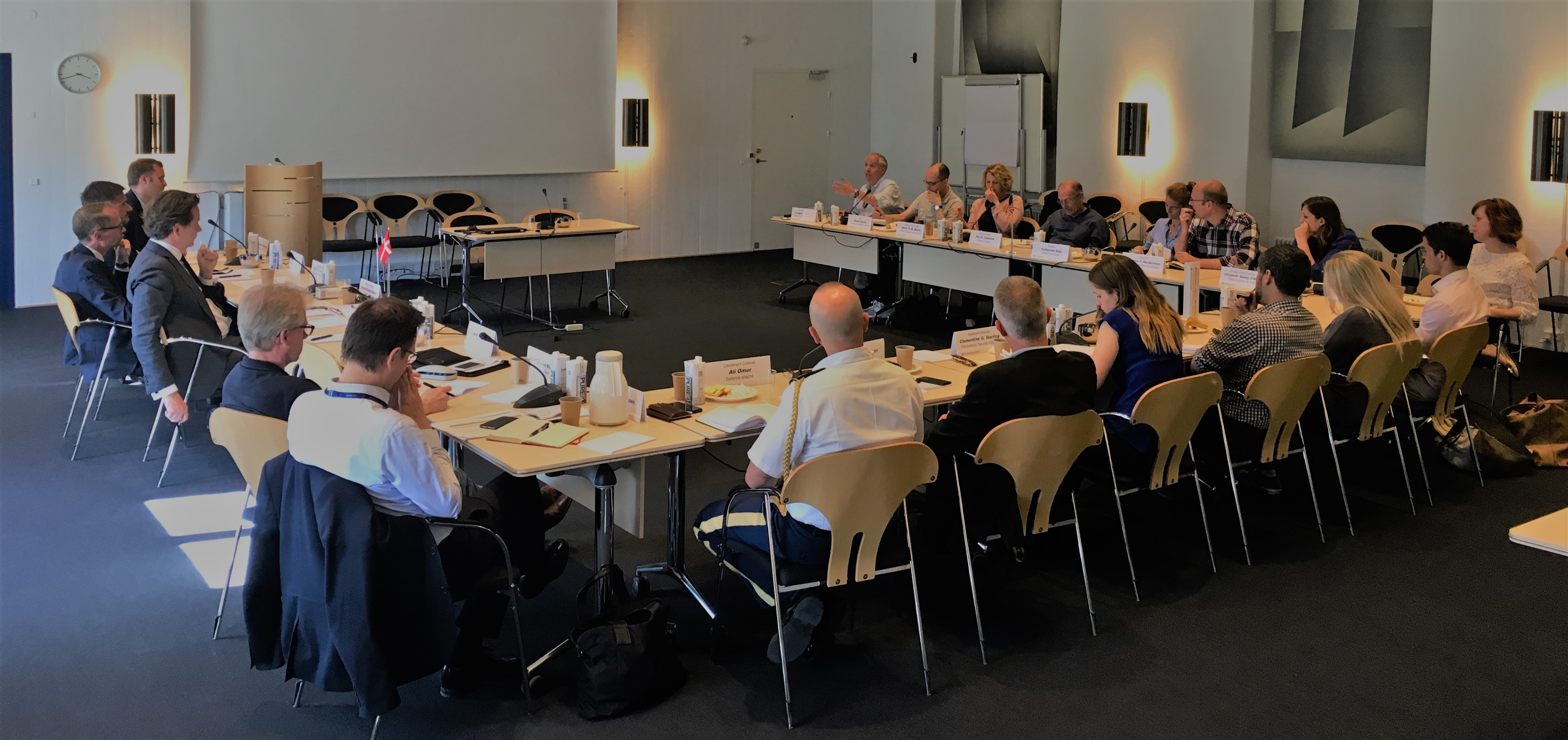 The American delegation was invited for a visit to the Ministry of Defense as part of the defense minister's new initiative to strengthen Danish positions on defence and security policy with our American partners.  
Head of centre, Henrik Ø. Breitenbauch, opened the meeting, where deputy head of centre, Kristian Søby Kristensen, lector from the Royal Danish Defense College Jon Rahbek-Clemmsen, and head of Institute for Military Operations, Jens Ringsmose, held presentations about priorities in Danish defense and security policy, the tasks and objectives in the Arctic of the Danish Defense, and Danish alliance policy in NATO.
Prior to the meeting, the American delegation was all around the Danish defense with visits to the defense minister as well as various meetings in facilities and military units. Therefore, the event provided a good opportunity to discuss impressions, draw lines, and ask questions based on the impressions from the delegation's overall program.