7 April 2017
CMS hosted seminar about the 'Greenland Card'
On April 5, CMS held a seminar on Danish Artic Diplomacy in the US and the relationship to Greenland. The seminar threw light on the issues about how Denmark can use Artic to gain influence in the US, and why it is difficult to use Greenland strategically and at the same time acknowledge Greenland as a part of the Danish Realm with its own interests.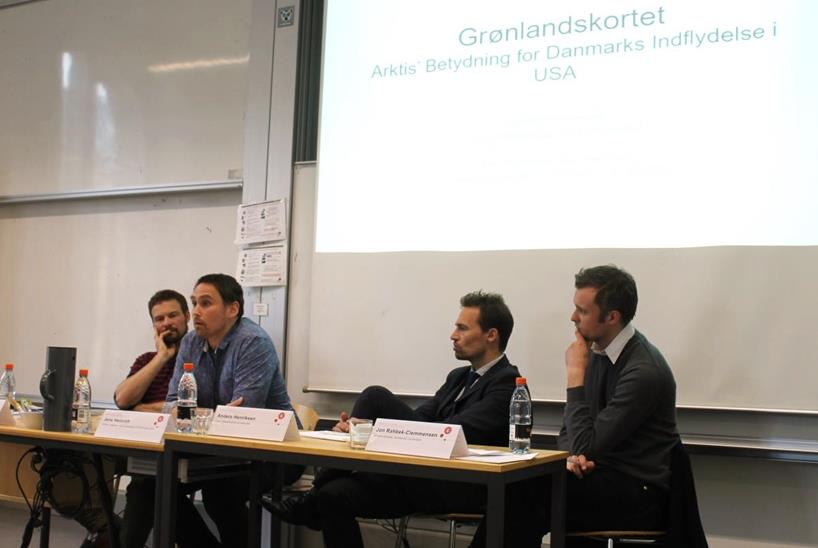 The speakers at the seminar were Dr. Anders Henriksen, Associate Professor, Faculty of Law, University of Copenhagen, Dr. Jon Rahbek-Clemmensen, Assistant Professor, Department of Political Science, University of Southern Denmark, Dr. Jens Heinrich, Political Advisor to the Inuit Ataqatigiit parliamentary group and Dr. Ulrik Pram Gad, Associate Professor, Department of Culture and Global Studies, Aalborg University.
The seminar launched the CMS publication 'Grønlandskortet' (The Greenland Card) written by Anders Henriksen and Jon Rahbek-Clemmensen. During the seminar they presented their recommendations to how Denmark could use the Greenland Card to get more influence in the US.