29. august 2014
The MSc in Securiry Risk Management starts off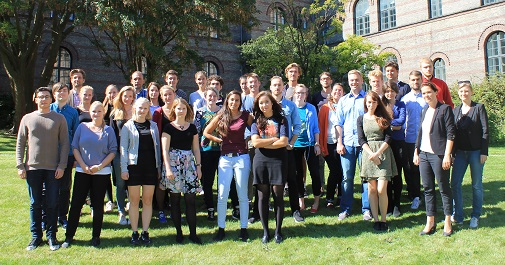 Wednesday the 27th of August, the MSc in Security Risk Management was launched with the welcoming of 36 new students. The students - arriving from all parts of the world thus contributing to the international profile of the programme - will spend the next two years gaining solid theoretical and empirical knowledge about security policy, risk analysis and organisations in a global and changeable world. 
 
By introducing the students to Security and Strategy Studies, Political Risk Analysis, Organisational Studies and Risk Communication, the graduates will be adequately equipped to identify opportunities for change in the complex and risky environments in which they operate and to put these reflections into action.
CMS warmly welcomes the many new students, and we are looking forward to contributing to the teaching.
For more information about the MSc in Security Risk Management, please go the official webpage.