Roundtable discussion: The People's Liberation Army Reforms – Military and Defence Perspectives
Centre for Military Studies and ThinkChina.dk Working Group on Politics are pleased to invite partners, stakeholders, researchers and students to an in-depth discussion on the reforms of the People's Liberation Army with You Ji, Professor of International Relations and Head of Department of Government, University of Macau, PRC.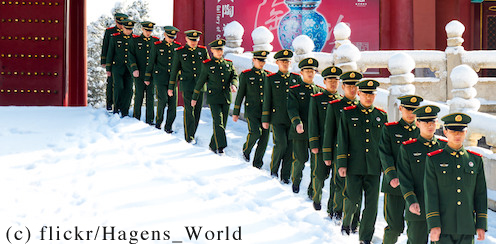 Short bio: You Ji
You Ji (B.A., Peking University and PhD from ANU) is professor of international relations and head of Department of Government, the University of Macau, and honorary reader, School of Social Sciences, UNSW. He is author of four books, including China's Military Transformation (2015), The Armed Forces of China (1998) and China's Enterprise Reform (1997); and numerous articles. His papers appear in journals such as Problem of Communism, The International Journal of Korea Unification Studies; The China Journal; The Pacific Review; Comparative Strategy; Asia Policy; Japanese Studies; Contemporary Southeast Asia; The Naval War College Review; Strategic Analysis; China Information; Journal of Contemporary China; Contemporary Security Policy.
Format and registration
Roundtable discussion with in-depth discussion.
App. 30 min. presentation by You Ji followed by 1hour Q&A.
Moderator: Bertel Heurlin, Professor, Department of Political Science, UCPH.
Coffee and cake will be served.
Questions?
Contact: Martin Bech, ThinkChina.dk Coordinator (+45 5130 2527 / mb@thinkchina.dk)