Public lecture: Political Economy and Military Power. Transition to a new power structure: From Globalization to regionalization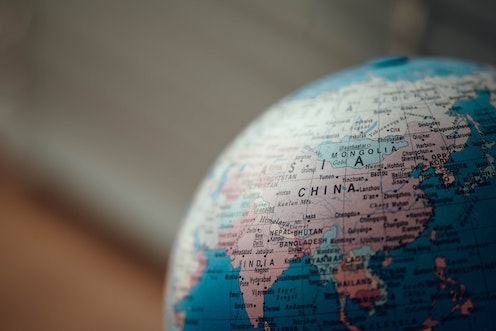 ThinkChina, the Centre for Military Studies, UCPH and the Danish Foreign Policy Society are happy to invite you to a ChinaTalks lecture with professor Jørgen Ørstrøm Møller who will give a talk on political economy and military power. The world is transitioning to a new power structure, going from globalization to regionalization.
Abstract
USA was the last country able to project power globally in support of allies and shaping economic globalization. It is no longer capable of doing so. The global financial crisis 2008-2009 disclosed a number of weaknesses in the US economy signalling inability to finance a global role. President Trump realigns benefits and commitments flowing from its global role by reducing commitments. The main challenger, China, is not strong enough to be a global leader. Both countries are pushed towards regional powers with the main goal of keeping access to the global economy open. This points to a future global structure built around regionalization instead of globalization.
US-China future relationship may take the form of tolerating each other with occasional brawls as they continually try to outmanoeuvre each other, but knowing how far they can go, realizing that none of them can be a genuinely global power.
Over the next decade or two economic power will be shaped by demography, technology and energy. The decline in China's labour force points to labour intensive, low cost manufacturing transiting from China to South Asia pushing China to move into high-tech. By doing so it encounters US defending its position as the most advanced technological country. Despite allies sharing many of its grievances about China's trade and technology policy no coordinated initiative in international institutions has been sought. The disregard for the alliance system is deepened by the change from net exporter of fossil fuel to net importer undermining common interests with main allies – Europe and Japan – as net importers. 
In this new global environment with an increasing power vacuum nation-states secure their interests in a regional context, looking for allies and partners among adjacent countries and trying to create new regional frameworks. The global institutions and rule of law are no longer effective in defending a global order, which in reality was anchored in American values (economic model and political system), willingness to project power and defend allies and belief in its own role.
The gradual break down of the global system embeds dangers as countries around the world holding back in awe of US power will now start to test limits for how far they can go. Spheres of interests become less clear. Adherence to well-known norms less common. Regionalization is less effective in securing global stability.
The elements steering the transition from globalization to regionalization will dominate until around 2035. Then we can expect an economic power house around China, South Asia and Africa to dominate the global economy and probably design an institutional global system in their interests ending the global post World War II system.
Bio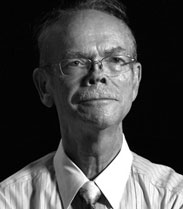 Joergen Oerstroem Moeller is Cand. Polit. (Master of Science, Economics) University of Copenhagen 1968. He joined the Danish diplomatic service February 1st 1968 and worked with European integration 26 years (1971 to 1997); from 1989 to 1997 as State-Secretary. From 1997 to 2005 Ambassador to Singapore and Brunei Darussalam and from 2002 also Australia and New Zealand, residing in Singapore. 
In 2005, Mr. Moeller joined ISEAS Yusof Ishak Institute, Singapore as Visiting Senior Fellow and the MFA Diplomatic Academy as Senior Fellow. He is an Adjunct Professor, Copenhagen Business School and Singapore Management University (SMU). In 2013 he was honoured to be nominated as the 13th Honorary Alumnus of the University of Copenhagen. Over the years Mr. Moeller has taught at a large number of conferences, seminars, and courses. He has presented at six annual meetings of the World Future Society, twice at the Royal Institute of International Affairs (Chatham House, London), Asian Development Bank (ADB Manila), Jesus College University of Cambridge, Saint Anthony's College, Oxford University, Harvard University, CERN Geneve, Berne Union to mention a few and for top management of Pfizer, Siemens, Carlsberg, A.P. Moeller Group, Novo Nordisk, Orkla,
His recent publications in English are:
Singapore 2016: The Veil of Circumstance, Technology, Values, Dehumanization and the Future of Economics and Politics.
Singapore 2011: How Asia Can Shape the World, ISEAS.
Articles authored by Moeller have been published in the International Herald Tribune, South China Morning Post, Business Times, Straits Times (Singapore). There have been references to his work in Financial Times, The International Herald Tribune, Le Monde. He is a regular contributor to websites like The National Interest, YaleGlobal online, Huffington Post, OMFIF and a frequent guest at Bloomberg News, BBC and Channel News Asia.
Practical Information
Time: 25 February 16:30 - 18:00
Place: University of Copenhagen, City Campus, Room 35.01.44 (new room!), Gammeltoftsgade 13, 1355 København K.