Seminar: Trends and Threats: NATO in the 21st century


(Source: NATO)
On 4-5 September, the NATO heads of state and government will meet in Cardiff to discuss the future of the Alliance. While NATO has left Afghanistan, the challenges of a globalized world will keep NATO engaged outside Europe. The Russian intervention in Ukraine has demonstrated that NATO must remain engaged in maintaining European security, but the Alliance deterrence measures will probably not resemble those of the Cold War. Cyberwarfare, energy security, deterrence of 'special warfare' sets a new agenda. An agenda which is expensive to fund at a time when European defence budgets are still defined by austerity measures.
Trends and threats will reshape the Alliance in the years to come – but how? This seminar will provide the knowledge and analysis for answering that question. A number of NATO experts will present trends and discuss threats in brief and concise presentations in order to prepare the ground for an informed discussion. The result of the discussion will be published by the Centre for Military Studies after the NATO summit in Cardiff in September.
Program
13:00-13:05: Welcome
13:05-13:50: Is Russian Aggression a Trend and is NATO Threatened?
- Dr. Katarzyna Zysk (Institute for Defence Studies, Oslo): Back to basics? NATO and Article Five post-Ukraine.
- Dr. Tomas Ries (National Defence College, Stockholm): The Return of Russia
13:50-14:35 Dealing with New Threats: Cyber Defence and Energy Security.
- Mr. Ian West (Chief, Cyber Security, NATO Communications and Information Agency, Mons): Enhancing NATOs Cyber Defence – Destination or Journey?
- Ambassador Matthew Bryza (International Center for Defence Studies, Tallinn): Energy as a security weapon.
14:35-15:00: Coffee
15:00-16:00: NATO, EU and partners
- Dr. Nina Graeger (Norwegian Institute of International Affairs, Oslo): NATO and the EU: facing the future together or apart?
- Dr. Henrik Breitenbauch (Centre for Military Studies, Copenhagen): NATO´s strategic partnership with Ukraine.
- Dr. Ann-Sofie Dahl (Centre for Military Studies, Copenhagen): Sweden and Finland: operational partners or allies-to-be?
16:00-16:30 Reflexive Reception – opportunity to mingle and discuss with speakers.
Registration is required by June 13, to cas@ifs.ku.dk.
Partner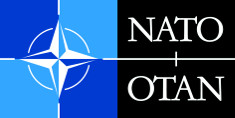 This event is co-sponsored by the North Atlantic Treaty Organisation.