Lecture: The Politics of Reform - People's Liberation Army under Xi Jinping
As part of our ChinaTalks Lecture Series, we are proud to present You Ji, Professor of International relations and Head of Department of Government, University of Macau, PRC.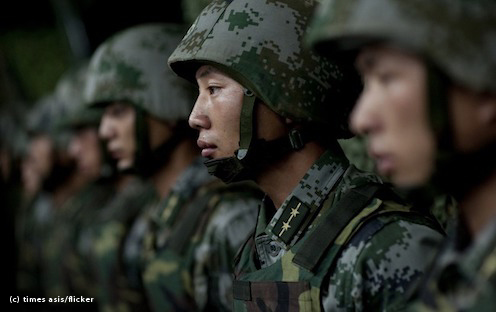 Abstract
In November 2015 Xi Jinping announced a new five-year plan of PLA reform. Once it is fully realized in 2020, the PLA will take on a complete new look. My talks will assess the politics of PLA reform in the context of Xi's political leadership and reconstruct the new force structure and the command chains when the bulk of the reforms is put in place. I will also focus on China's tremendous efforts in force transformation, aligning it with Xi's shift of emphasis of war preparation from his predecessor's on preparation to his on war per se. Now the new CMC system, new Army headquarters and new war-zone commandants have been institutionalized with new personnel lineup, new managerial structure and commanding procedures in place to implement Xi's orders. However there have also emerged many new problems, as the new cannot fit in the old smoothly. My talks will specify the new challenges in the latest round of PLA reforms.
Short bio: You Ji
You Ji (B.A., Peking University and PhD from ANU) is professor of International Relations and head of Department of Government, the University of Macau, and honorary reader, School of Social Sciences, UNSW. He is author of four books, including China's Military Transformation (2015), The Armed Forces of China (1998) and China's Enterprise Reform (1997); and numerous articles. His papers appear in journals such as Problem of Communism, The International Journal of Korea Unification Studies; The China Journal; The Pacific Review; Comparative Strategy; Asia Policy; Japanese Studies; Contemporary Southeast Asia; The Naval War College Review; Strategic Analysis; China Information; Journal of Contemporary China; Contemporary Security Policy.
Format and registration
Public lecture. All are welcome.
App. 45min presentation by You Ji followed by 45min Q&A.
Moderator: Bertel Heurlin, Professor, Department of Political Science, UCPH.
Coffee and cake will be served.
Questions?
Contact: Martin Bech, ThinkChina.dk Coordinator (+45 5130 2527 / mb@thinkchina.dk)