CMS Research Seminar on Surrogate Warfare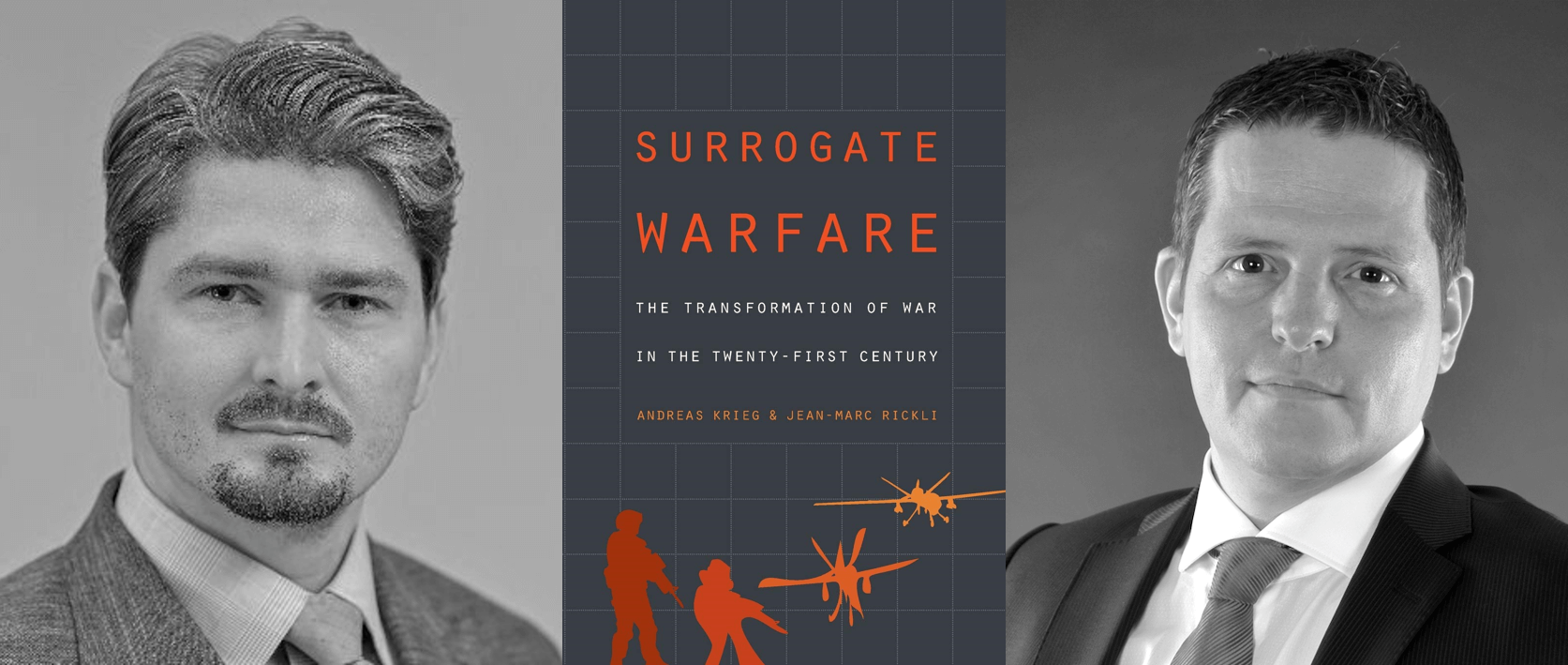 Warfare by delegation through networks of surrogates has become an integral part for how the state is dealing with the challenges of the 21st century – both on the conventional battlefield as well as in the information environment. Based on their book Surrogate Warfare: The Transformation of War in the 21st Century (Georgetown University Press, 2019), Andreas Krieg and Jean-Marc Rickli will discuss how in the context of a globalized, privatized, securitized and mediatized geo-strategic environment, states develop new means of statecraft by delegation to achieve their strategic ends.
When: Monday 23 May at 13:30-15:00. 
Where: CSS, Øster Farimagsgade 5, 1353 København K, Room 2.1.12 (building 2, first floor). The event will be livestreamed on CMS' Facebook page. 
Register here for the physical event no later than 19 May.
Andreas Krieg is an associate professor at the School of Security Studies at King's College London, Royal College of Defence Studies, and fellow at the Institute of Middle Eastern Studies. Krieg's research focuses on a variety of different subjects relating to the academic discipline of security studies in the geographic context of the MENA region. In particular, he looks at violent non-state actors in the MENA region and their competition with state authority to provide communal resilience. Krieg's recent publications include, Subversion – The Weaponization of Narratives (Georgetown University Press, 2022); Divided Gulf: The Anatomy of a Crisis (Palgrave Macmillan, 2019);
Jean-Marc Rickli is the head of global and emerging risks at the Geneva Centre for Security Policy (GCSP) in Geneva, Switzerland. He is also the co-chair of the NATO Partnership for Peace Consortium (PfPC) on Emerging Security Challenges Working Group and a senior advisor for the Artificial Intelligence Initiative at the Future Society. He represents the GCSP in the United Nations in the framework of the Governmental Group of Experts on Lethal Autonomous Weapons Systems (LAWS). In 2020, he was nominated as one of the 100 most influential French-speaking Swiss by the Swiss newspaper Le Temps. Rickli received his PhD in International Relations from Oxford University.
The seminar will be moderated by CMS Researcher Cornelia Baciu.