CMS Conference: Critical infrastructure protection in the Baltic Sea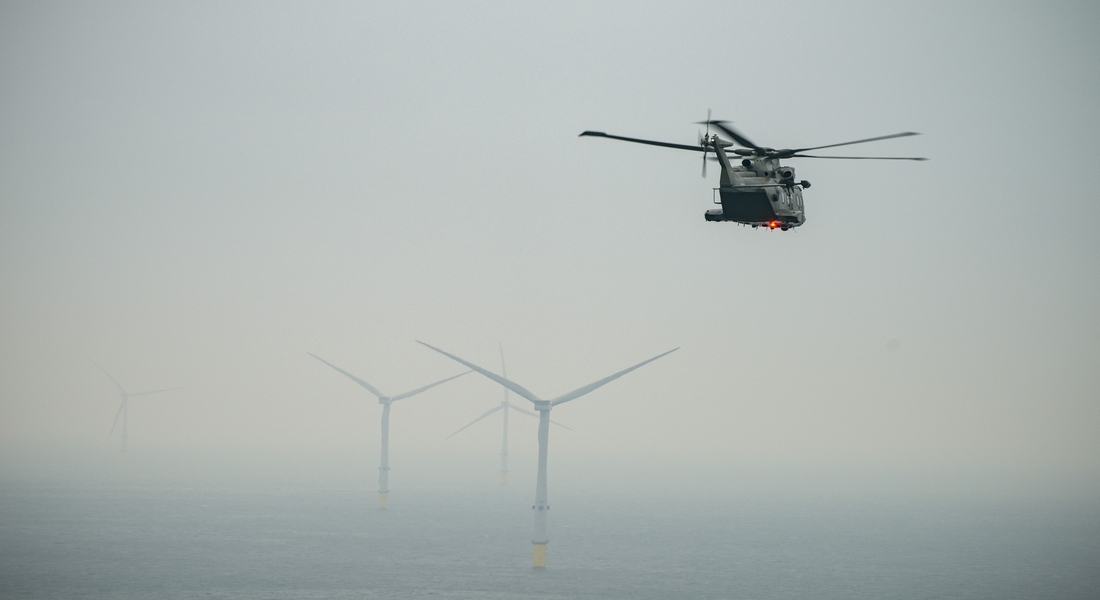 The conference is organized by the Centre for Military Studies (CMS) in cooperation with parliamentarian and Chairman of the Danish Parliament Defense Committee Rasmus Jarlov at Proviantsalen, Christiansborg, on Friday 26 May 2023
This conference will highlight some of the most pertinent dimensions of critical infrastructure protection in the Baltic Sea and discuss their implications for Denmark and the region.
The challenges facing our maritime infrastructure have become (incredibly) topical, as the Baltic Sea has been propelled into the limelight of European security and defense policy due to Russia's attack on Ukraine, the energy crisis as well as the recent sabotage against Nord Stream. The Baltic Sea is home to a variety of energy, communication and shipping infrastructures that are crucial for European national economies and societies. The conference will therefore discuss the threats, weaknesses and solutions concerning critical maritime infrastructure.
Registration is closed.
08:30 – 09:00: Arrival and conference registration
09:00 - 09:15: Welcome and introductory remarks by Kristian Søby Kristensen (Director of CMS) and Rasmus Jarlov (Chairman of the Danish Defense Committee)
09:15 - 09:30: Keynote speech
09:30 – 10:30: Session 1:  The changing geopolitical landscape and the Baltic Sea infrastructures
Jens Wenzel Kristoffersen, Military Analyst, CMS, University of Copenhagen
Felix Ebbestad, Director Business Development & Naval Sales, Saab Danmark 

Trine Villumsen Bering, Senior Researcher, Danish Institute for International Studies

Michael Suhr, Senior Vice President, NKT

Moderator: Kristian Søby Kristensen,

Director of CMS

, University of Copenhagen
10:30 – 10:45: Coffee Break
10:45 – 11:45 Session 2: National responses and solutions to the changing threat landscape
Ivo Juurvee, Head of Security & Resilience Programme, The International Centre for Defence and Security (ICDS)

Vice Admiral Krzystof Jaworski, Commander of the Naval Operations Centre, Polish Navy , TBC

Julian Pawlak, Research Associate, University of the Federal Armed Forces Hamburg and Academic Coordinator, Interdisciplinary Research Network Maritime Security (iFMS)

Hans Liwång, Associate Professor, Deputy Head of Department of Systems Science for Defence and Security

Moderator: Tobias Liebetrau,

Researcher, CMS, University of Copenhagen
11:45 – 12:00: Coffee Break
12:00 – 13:00 Session 3: The prospects and promises of increased international collaboration
Lukas Trakimavicius, NATO Energy Security Centre of Excellence
Geraud Montagut,

Policy Officer, Maritime Security Sector,

European External Action Service
Achilleas Kemos, Policy and Project Officer, DG-Connect, EU Commission
Christian Bueger, Professor of International Relations, University of Copenhagen
Moderator: Tobias Liebetrau,

Researcher, CMS, University of Copenhagen
13:00 – 13:15: Conference Wrap Up
Date and time: Friday, May 26th at 08:30-13.15
Place: Proviantsalen, Christiansborg