China in the Era of Xi Jinping: Stronger China, Harder Choices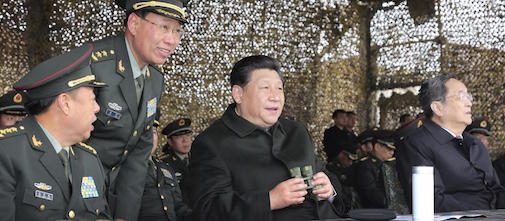 Since becoming president of China and general secretary of the Chinese Communist Party, Xi Jinping has emerged as China's most powerful leader since Deng Xiaoping. The breathtaking economic expansion and military modernization that Xi inherited has convinced him that China can transform into a twenty-first-century superpower. In his talk, Bekkevold will examine both China's domestic challenges surrounding slowed economic growth, Xi's anti-corruption campaign, and government efforts to maintain social stability as well as assess foreign policy challenges ranging from the impact of nationalist pressures on international relations, a more ambitious and pro-active foreign policy, to regional stability, China-US relations and China-Russia relations.
Moderator: Bertel Heurlin, Jean Monnet Professor at Centre for Military Studies, University of Copenhagen.
The lecture is open to the public, but registration is required.
Register for 'China in the Era of Xi Jinping: Stronger China, Harder Choices' (registration closes on 24 May)
Short bio
Jo Inge Bekkevold is the head of the Center for Asian Security Studies at the Norwegian Institute for Defence Studies. He is the co-editor with Robert S. Ross of China in the Era of Xi Jinping: Domestic and Foreign Policy Challenges (Georgetown University Press, 2016) and with Ian Bowers and Michael Raska of Security, Strategy and Military Change in the 21st Century: Cross-Regional Perspectives (Routledge, 2015). With Geoffrey Till he is also editing the forthcoming volume International Order at Sea: How it is Challenged. How it is Maintained (Palgrave Macmillan, 2016) based on a joint workshop series involving the Center for Naval Analysis (CNA) in the US, Institute for Defence Studies and Analyses (IDSA) in India, China Institute for Marine Affairs (CIMA) and China Foundation for International and Strategic Studies (CFISS). Bekkevold is also engaged in AsiArctic, a Norwegian Research Council funded project on Asian countries interests and policies in the Arctic. Bekkevold is a former diplomat and has been posted to Beijing and Hanoi.