China and Russia: Assessing Strategic Convergence
ThinkChina.dk and Center for Military Studies are proud to present Professor Lora Saalman, Director of and a Senior Researcher in the China and Global Security Programme at the Stockholm International Peace Research Institute as part of our ChinaTalks lecture series.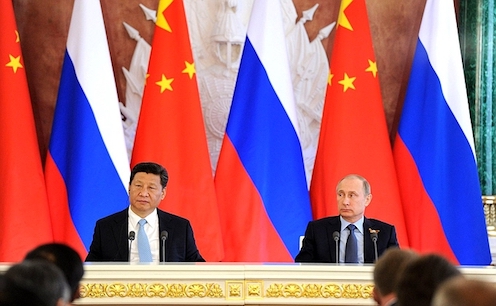 The annexation of the Crimean Peninsula by Russia and the re-appropriation of territory in the South China Sea by China are often attributed with fostering a new security dynamic in Europe and Asia.
Russia has sought to accelerate its own 'pivot to Asia' (Поворот к Азии) and to deepen its evolving engagement with China. China's own territorial concerns have also triggered its own 'peripheral diplomacy' (周边外交) and reprioritization of its relations with its neighbours. 
Based on SIPRI's 2017 workshop and report 'China–Russia Relations and Regional Dynamics: From Pivots to Peripheral Diplomacy', Dr. Lora Saalman will explore case studies connected with each country's territorial interests in Ukraine and the South China Sea, as well as their interaction vis-à-vis the United States. In doing so, she will focus on two arenas of increasing Russian and Chinese convergence, namely cyberspace and nuclear deterrence.
The lecture is public and everyone is welcome. Dr. Saalman will give a lecture for 45 minutes followed by a short break and then a Q&A session. The lecture will be moderated by professor Bertel Heurlin, Department of Political Science, University of Copenhagen.
Registration is mandatory.
Questions can be directed at Casper Wichmann, ThinkChina.dk coordinator (+45 5130 2527 / cw@thinkchina.dk)